From 1991 to this day, there were many Sonic games. The franchise continue to release Sonic games in different genres for fans from all over the world. It is safe to identify these games a part of gaming history. Since Sonic is loved by many, we decided to create a Sonic wallpaper collection addon for the fans. Before we show you what we are created, let go through some information about the game in this blog post;
The Origins of Sonic Legacy
To summarize the story of Sonic; we can say that he is in a constant battle against Dr Robotnik; who tries to convert ever living beings into robots. With his speed and wits, Sonic the Hedgehog tries to defend his planet against the evil plans of Dr Robotnik. As a nearly thirty-year-old franchise, Sonic appeals to many generations of gamers. In light of that, we include the many variations of the game concepts in our Sonic wallpaper collection and addon.
The Classic 2D Sonic Wallpaper Collection
Platform games are the main genre in the franchise. However, there are also fighting, racing, roleplaying, party, action games as well. Aside from all the recent games, the 2D ones are pure classics. You will see many examples of the in-game art of Sonic in our Sonic wallpaper collection and addon. Sonic the Hedgehog 3 and Sonic Mania are the most popular ones in the franchise history. Especially the Sonic Mania in 2017 brought the classic 2D pixel art perspective to the gaming world.
Anticipated Collaboration: Mario & Sonic at the Olympic Games
Sonic and Mario gaming franchise has a long history. In the beginning, these two powerhouses were sworn enemies so to speak, since they were belonged to two rival companies: Sega and Nintendo. However, in 2007 the ice was melted and they released Mario & Sonic at the Olympic Games. This series continued to this day and in 2019 –based on the 2020 Summer Olympic in Tokyo. The Sonic franchise continues to bring new editions as we will do in our Sonic wallpaper collection and addon.
Sonic the Hedgehog WallPaper Collection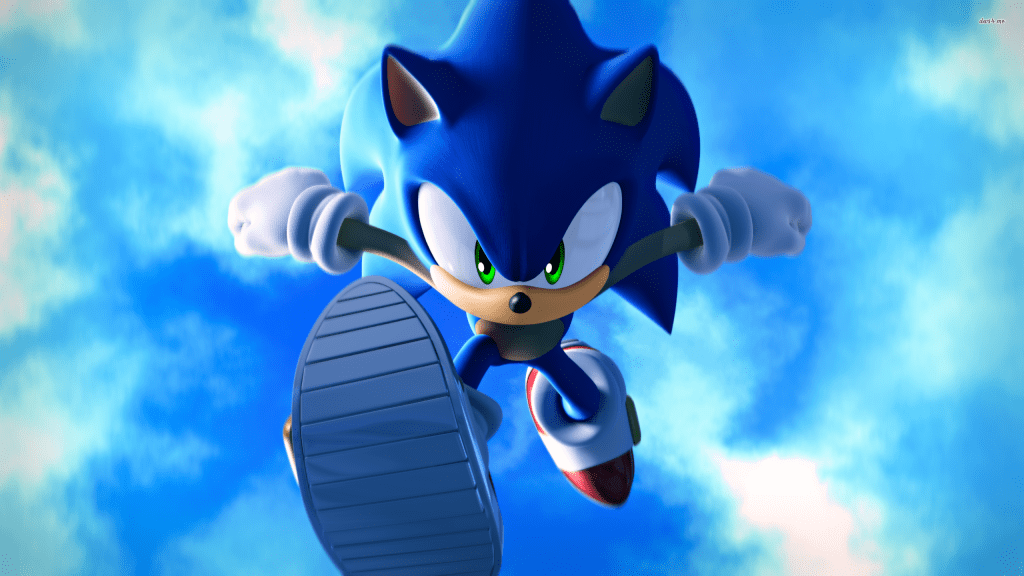 Recently Created Sonic Addon
Choosing the concept of Sonic for this addon was a must. Mainly because, we always look out for the demands and desires of our user. In addition to that, we always show respect to the long gaming franchises and their culture, Sonic series included. Thus, we created the Sonic wallpaper collection and this addon for respectable fans. It is completely free. We listed our features below, let's get into it!
You can choose a wallpaper that suitable your new tabs in the Sonic wallpaper collection. According to your taste you can always change it anytime. Notice that, shuffle currently not available but we soon fix that issue.
To save your time, we added various sticky links for you to reach popular and frequent websites. Moreover, there is also the link of our gaming site so that you can play browser games anytime you want.
Your search engine is also here as a search box so that you can make direct searches on Google
In general, we tried to give you the best browser experience within our abilities. However, if you want to contribute, feel free to contact us! Also, you can uninstall it easily with two steps; click the main icon and select ''Remove from Chrome''.
You can check our Halo –another long-time gaming franchise- post here: