Imagine a game that includes many different characters, each of whom is cuter and more colorful than the other. Yes, it's definitely the Brawl Stars! Brawl Stars took its rightful place among the most trended games in the last three years. And what we are going to do now is to give more details about Brawl Stars. Moreover, there will be Brawl Stars wallpaper collection and addons of the game waiting for you! Do not forget to check them out as well.
A Game to Kill Time: Brawl Stars
Brawl Stars is a freemium game, developed by a Finnish company: Supercell. Also, there are some premium features available to purchase. Brawl Stars' setting is an online multiplayer battle arena, and you play as a third-person character. The main purpose of the game is basically killing your foes in battle. Your opponents maybe your friends and also artificial intelligence. So you can gather your friends and double the action and fun. 
Brawl Stars Wallpaper Collection for Unique Atmosphere
The game has different game modes from which you can choose the one you want and create your own squad with your friends. Each game mode has its own limit for team size. ReBrawl is also one of these modes, which is the best private one but still free and includes so many features except unlimited resources. Would you like to move this colorful world of Brawlers to your tab's background? We collected unique pictures into our Brawl Stars wallpaper collection and addon so that you to feel the atmosphere of the game while you are surfing on the web.
Unlock Colette to Double Your Enjoyment 
As we have mentioned above, the game offers a large variety of characters called Brawlers, which can be obtained from boxes and Trophy Road, available in the game shop. Colette is one of the most popular characters of the game categorized among "Chromatic" characters. That means it can be unlocked after you level your character up. Each character in the game has its own unique ability -called the ''Super''. You need to form a strategy for each character and their abilities. Once you get used to those, the game will be more excited than you think. 
Brawl Stars WallPaper Collection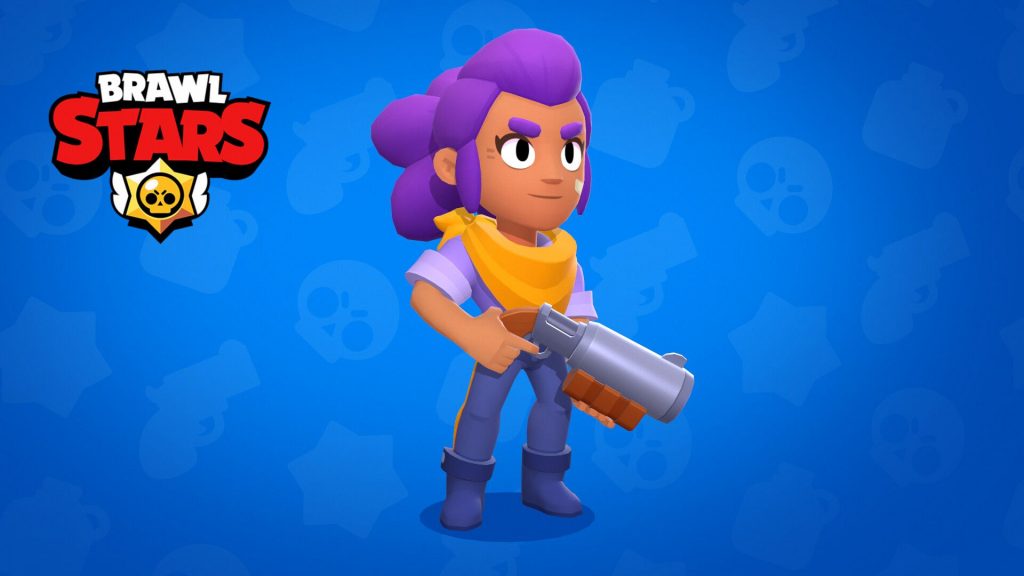 Brawl Stars Addon to Customize Your Browser
Brawl Stars available for all devices with Android or iOS operating systems. So you can have it on your smartphones easily through the Play Store or App Store. Moreover, if you like this game and the characters, we have Brawl Stars wallpaper collection and addon, which you can use on your browser tabs! Wondering what features do we have? Check them out:
First, we have a broad range of wallpapers and also addon designed for Brawls Stars, which can be changed according to your taste and mood. Once you choose, it will be your fixed background image since there is no shuffle option currently. However, we will bring it to you in the future.  
Through our search bar, you can have a better and easier search.
To prevent time loss, we enable sticky links that help to find pages and websites that will be useful for you, including frequently visited websites and social media pins. 
In our gaming site reached through "Popular Pages", you can find various games to spend time to take a short break. 
Our addon can be removed with only one click on the option "Remove from Chrome" since it is free and non-obligatory. 
Before you uninstall it, you should know that we are open to suggestions. If you have an idea to improve our features, let us know! 
Looking for more intense battle experience. Check our Battlefield post here: https://www.wallpaperation.com/games/battlefield-wallpaper-collection-and-addons